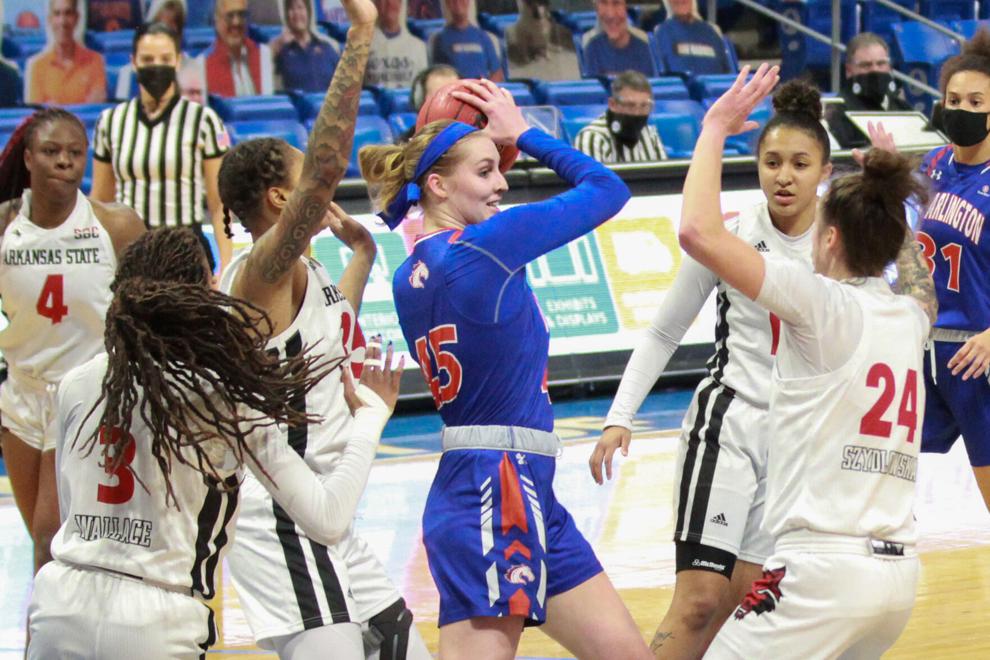 The Lady Mavericks entered Monday as the second seed in the West Division of the Sun Belt Conference after sweeping the University of Louisiana at Monroe over the weekend.
UTA was originally scheduled to face the University of Louisiana at Lafayette last month, but the games were postponed and rescheduled because of a positive COVID-19 test within the program.
Both teams are now at the top of the division with the Lady Mavericks just two games behind the University of Louisiana at Lafayette.
The women's basketball team (10-5, 8-3) was unable to move up in the rankings after dropping Monday's game 57-48 to the Ragin' Cajuns.
The first half was not UTA's best offensive performance. The Lady Mavericks went into halftime trailing 21-16 and were held to a shooting percentage of 22.7%.
The second half was a different story for UTA as they got the ball rolling in the third quarter. The Lady Mavericks scored 18 points while holding the Ragin' Cajuns to 13 points.
The Lady Mavericks were not able to sustain that momentum in the fourth quarter with Louisiana out scoring UTA 23-14.
Junior forward Shyia Smith led the Lady Mavericks in the loss with 16 points and nine rebounds. Junior guard Katie Ferrell added a game-high six steals.
UTA will be back in action against Texas State University at 7 p.m. Thursday at Strahan Arena.
@JayRod003