Driving the team bus, doing the team's laundry and sweeping the gym floors were job duties for Greg Young while coaching in junior college. Now he's in the driver's seat of the UTA men's basketball program.
Young was introduced as the ninth head coach for the men's basketball team at a press conference Thursday at College Park Center.
He has been a part of the basketball program for 12 years. He was an assistant from 2009 to 2013 and worked as the team's associate head coach from 2013 until Monday when he was announced as the head coach.
This is Young's third head coaching stop and first at the Division I level. He was previously the head coach at Lamar Community College in Colorado from 1994 to 1998 and Jacksonville College from 2005 to 2009.
Hiring Young brings the program stability and is already bearing fruit. Starting guard David Azore had entered the NCAA transfer portal, then committed back to UTA after hearing of Young's hiring.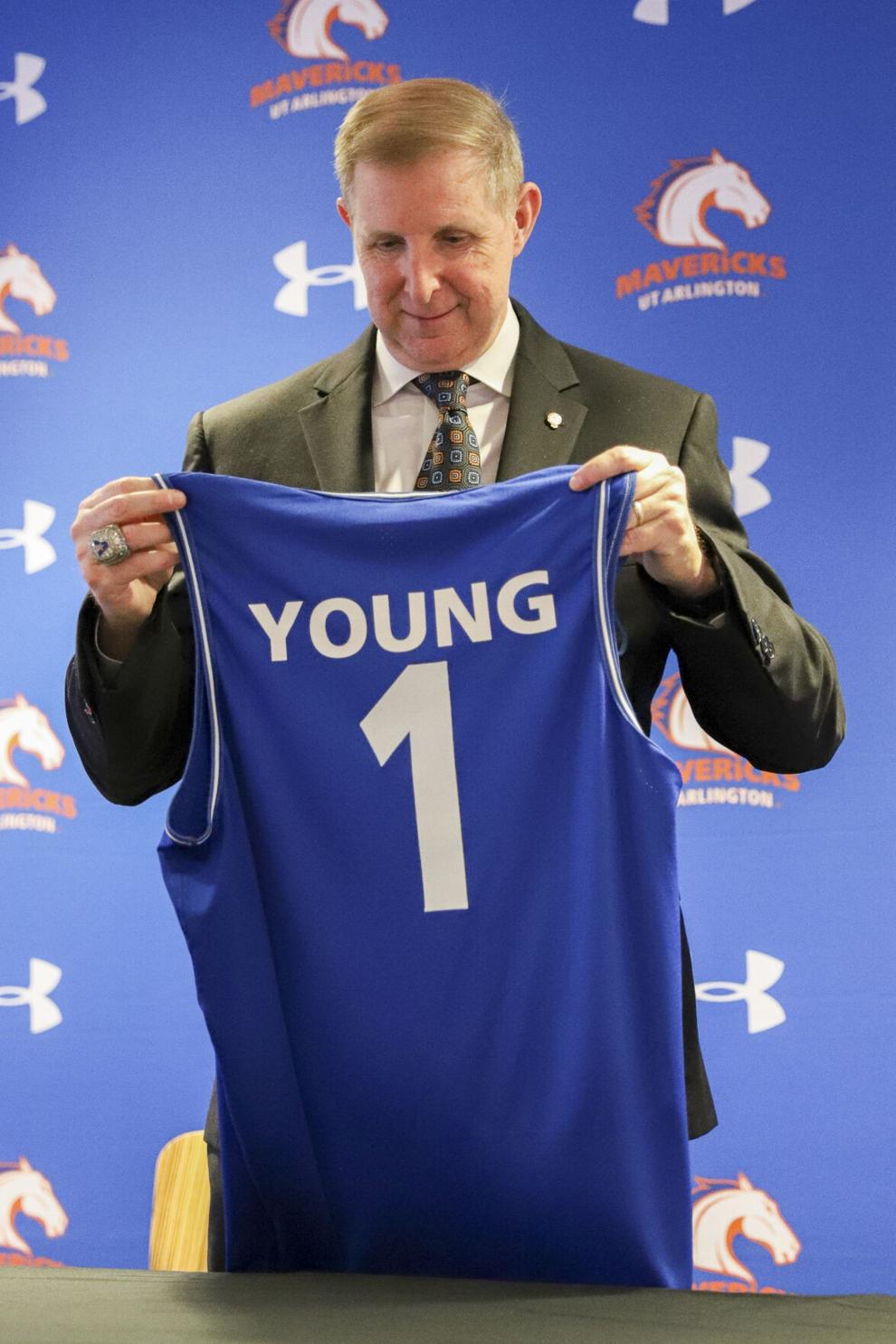 After former head coach Chris Ogden resigned, Athletics director Jim Baker said he received a call from Young, who said "Jim, I want the job." Baker did not want to drag out a coaching search in a critical part of the off-season.
"One thing we had to do was act fast. We can't go three or four weeks, it's a very critical point with the transfer portal," Baker said. "I didn't need to look any further than coach Young. Not only does he deserve it, he put in his time and I trust him."
Players, alumni and season holders clamoring for coach Young, Baker said.
Those are the people that the program is supposed to be about, Young said.
"This program is more than about me," Young said. "It always has been, it always will be. It's about all the players. It's always going to be about them."
Young has already won over the players who are excited for the upcoming season, senior forward Lazaro Rojas said.
"We're going to have a great year," Rojas said. "Everybody knows what coach Young is about, everybody knows he's going to keep it real with you every single day. He's going to love you on the court and love you even harder off the court."
Young said fans can expect a team that plays hard, flies around the court and impresses fans in the stands with their rhythm and style of play.
"We're going to try and make it as miserable as we can for everybody we play," he said. "The byproduct is going to be championships."
@estradasports