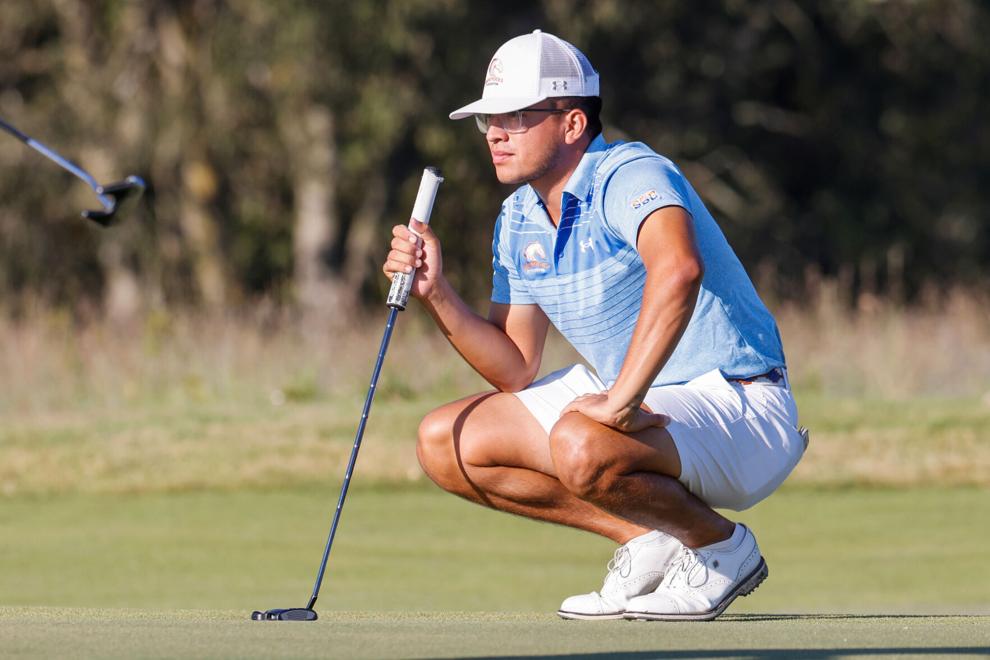 The men's golf team enters the 2022-2023 season with talent, experience and confidence.
While their season doesn't begin until Monday, where they'll compete in the Nick Watney Invitational in Kingsburg, California, the Mavericks are already competing. Last week, the team participated in an internal qualifying tournament.
In qualifiers, all team members played five rounds of golf, head coach Casey Devoll said. From there, the coach picks the five best players to represent UTA at the Nick Watney Invitational.
These qualifying rounds take place before every tournament. Fifth year player Kyle Cox said with many competitive players on the team, playing time can change quickly. It motivates the team to practice harder and get better.
"If you play well, you're in," Devoll said. "If you don't, you stay home and you practice."
Devoll is entering his fourth year as head coach. The team's chemistry this year stood out from previous teams with everyone helping each other, he said.
Cox said the team has been working out since early August. That extra time can help teammates get familiar with each other's playstyle, which creates opportunities for players to make each other better.
Fifth year player Caleb Hicks said hanging out with teammates is what helps the team bond. Whether it be playing a round of golf together or going to get a bite to eat, the time spent together is what's important.
Devoll said the upperclassmen are maturing well.
"They're just maturing, with age, you mature. So [they're] taking it a little more serious now, but I'm expecting big things from [the upperclassmen]," Devoll said.
UTA's experience is noteworthy. Six of the nine members on the team are in their senior year or later.
"We got a solid team this year," Hicks said. "Everyone knows how to compete. Everyone knows what they need to do."
Despite the experience the team has, Cameron Beck, the team's lone freshman, had the lowest score through two rounds of qualifiers.
Cox said he's tried to make the college adjustment as comfortable as possible for Beck. When he was a freshman, then-senior Tanner Gore helped him feel comfortable and Cox feels that being loose and comfortable can help.
The Mavericks have a busy start to the season. After their tournament in California, they'll compete the next three weekends in various tournaments across Texas and Arkansas.
Devoll said as the weather gets worse in late October and early November, it becomes difficult to play, so the team has to play earlier. He said he likes playing many tournaments close together because if the team plays well, they can build on that success.
The goal for this season, Devoll said, is to reach the postseason, something the men's golf team hasn't done in ten years.
The Western Athletic Conference tournament will take place April 28 to 30 in Boulder City, Nevada. If UTA wins, they will advance to the NCAA regionals.
"Winning conference is my ultimate goal," Cox said. "It's my last year. So, that's the ultimate goal for the season and being able to play regionals is something that everyone should be striving for."  
@isaacappelt