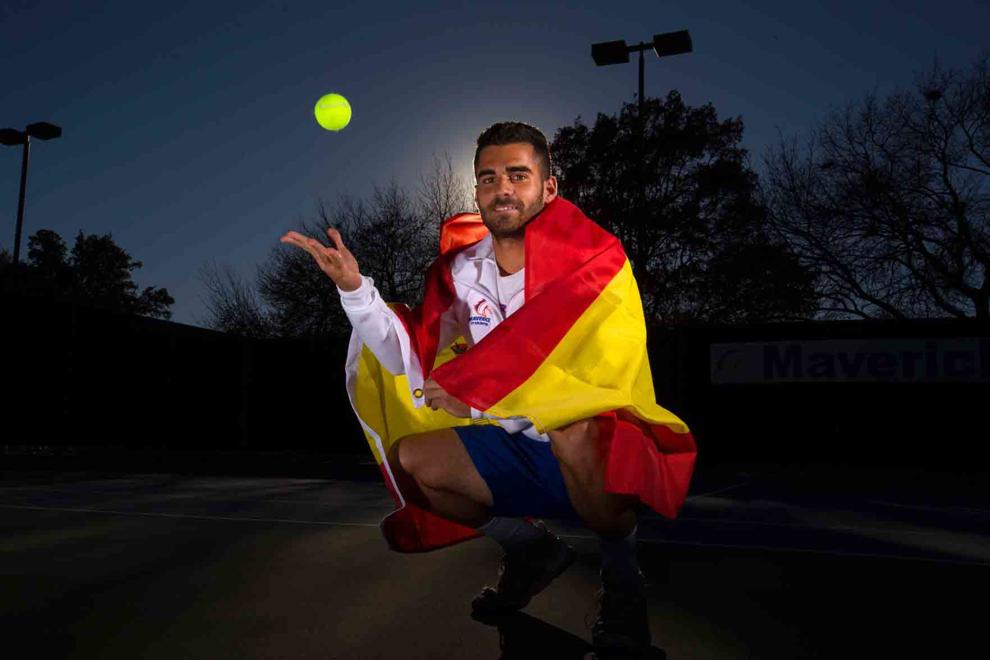 Senior Guanarteme Nuez has qualified for the 2019 NCAA Singles Championships for the second straight year.
Nuez will represent UTA at the national tournament from May 20 to 25.
The Canary Islander has been named to the All-Sun Belt First Team in both singles and doubles each of the last two seasons. As a junior he was named Sun Belt Player of the Year.
Nuez completes the regular season with a 19-12 overall record in singles matches.
"We're very proud [of] Teme," tennis head coach Diego Benitez said in a press release. "He deserves to be in that venue. It is a result of his hard work and determination that he has established throughout his tenure at UTA."
In 2018, he was defeated in the first round of the national tournament by the eventual runner-up Borna Gojo of Wake Forest University.
This season he'll enter the tournament after being ranked as high as 89th in the Oracle/ITA Collegiate Tennis Division I singles rankings, which automatically qualified him for the tourney.
The championships will be held in Orlando, Florida, at the United States Tennis Association National Campus.
@coylio33