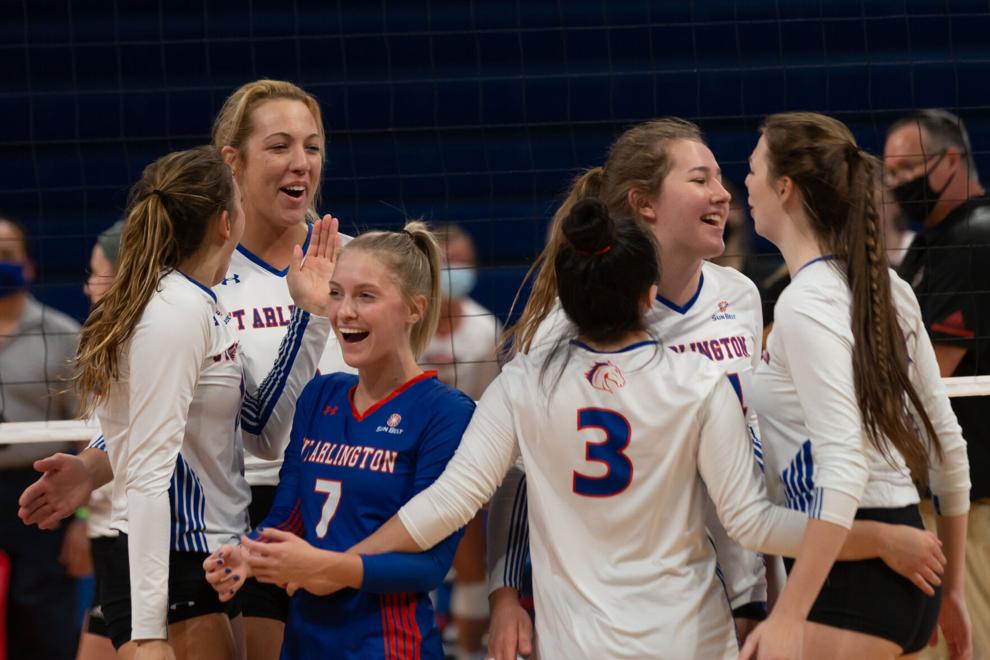 The volleyball team released its schedule for the fall 2021 season Monday.
The fall schedule is significantly different from last season's all-conference schedule, with UTA facing non-conference opponents and participating in several tournaments.
The Mavericks are scheduled to play an exhibition game against Abilene Christian University on Aug. 20 before starting the regular season against the Wildcats on Aug. 27 at the ACU Tournament in Abilene, Texas.
UTA will host their home opener against the University of Tulsa in the Maverick Classic starting on Sept. 3. They will face Sam Houston State University and the University of North Texas on Sept. 4 to round out the weekend.
The team will continue their home stand up until Sept. 17 hosting teams like McNeese State University, Tennessee State University, Prairie View A&M University and Northwestern State University.
UTA will start its conference schedule on the road against the University of South Alabama on Sept. 24.
The Mavericks will get their first crack against in-state rival Texas State University on Oct. 7 in San Marcos, Texas before facing the Bobcats on Oct. 9 at College Park Center.
UTA will conclude its season on the road against the University of Louisiana at Lafayette on Nov. 12.
Unlike last season, College Park Center will be at full capacity for sporting events this fall, and season tickets are now available to purchase. All home games will be streamed on ESPN+.
@JayRod003