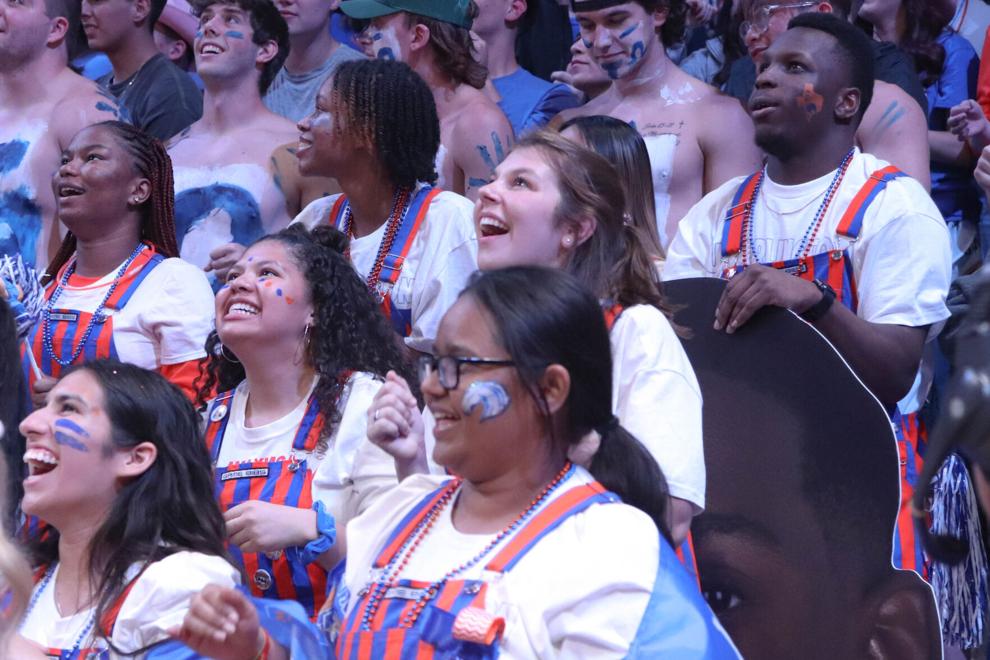 After a year of limited fan engagement, UTA is once again hosting full-capacity events. For the UTA Wranglers, this means another chance to show their school pride.
The Wranglers, established in 2012, are part of the UTA Spirit Groups alongside the cheer team, dance team and the mascot Blaze.
Spirit Groups coordinator Leti Hinojosa said the Wranglers were established to add another element to games and get more engagement from students.
When fans back the Wranglers' chants, it makes the games more fun and the Wranglers less lonely, said Anjana Kumar, co-captain of the Wranglers and nursing junior.
Kumar came across the Wranglers for the first time during her freshman year at a basketball game. She heard the group's cheers and felt the calling to join.
UTA had a near full student section during its men's basketball exhibition game against Southeastern Oklahoma State University on Nov. 1, she said, and everyone cheered alongside the Wranglers.
"We're screaming all the time whether we have people or not, but when other people join in, it feels so good," she said.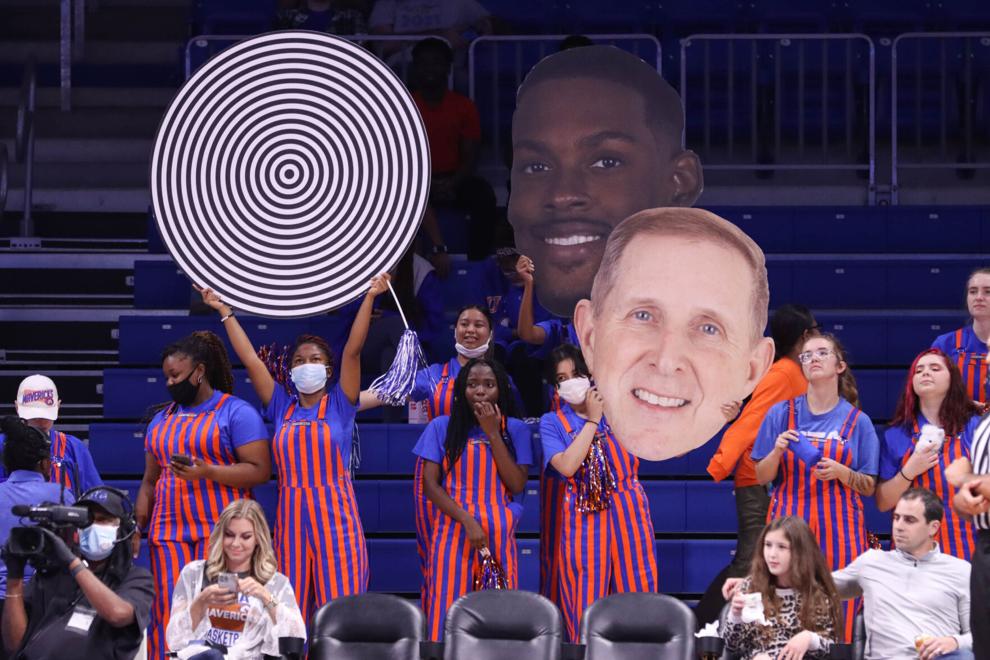 For theater senior Kyler Holder, he said the Wranglers are the super fans of UTA and always try to be the loudest ones in the arena.
"We show up early, we stay for the whole game, we're always on our feet, and basically we just want to give UTA as much spirit as we can," Holder said.
He said he went to a lot of games before the COVID-19 pandemic, and the atmosphere is back to where it was before.
Holder first saw the Wranglers at his first volleyball game in fall 2019 and has been a Wrangler since.
"I saw all these people show up dressed in these awesome blue and orange overalls, and so after the game, I went up to them and asked them about that," he said.
But it's more than just the outfits, he said. The energy the group brings to games is unmatched.
Josh Sours, Voice of the Mavs sports broadcaster, said the Wranglers can help fans that are unaware of the sport to get involved. He said the group could affect the games through their energy and noise to distract the opponents.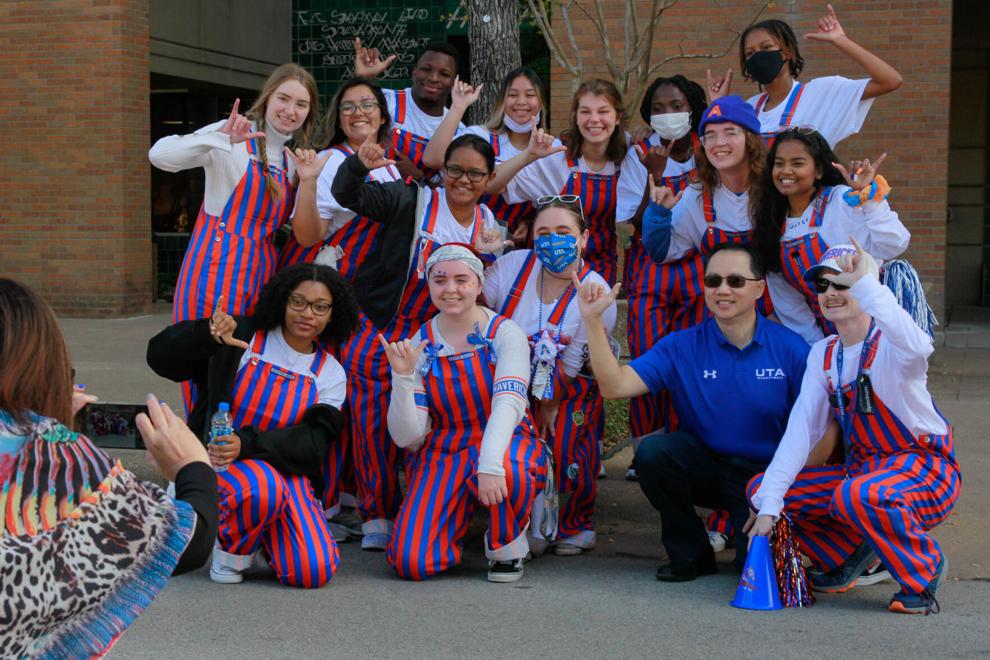 UTA prohibited fans from attending volleyball matches at College Park Center last year and had a restricted crowd for basketball games.
"I'm really glad that we're back and able to do this again because I was getting worried with this being my senior year that I was going to miss out on everything again, so I'm happy everything's reopened, and happy I can keep spreading UTA spirit," Holder said.
Kumar said her time with the Wranglers is stress relieving as she can be loud and rowdy, all for school pride.
"The UTA Wranglers is definitely like a family for me, it's my family outside of my academic clubs and organizations,'' she said.
There is an online application where students can sign up, she said. But the easiest way is to approach the Wranglers at a game and talk to a captain.
@D_Tineo4